This is a repost of
a note
I originally published on my Facebook account on August 12th, 2016, in German language.
Vielen Dank, dass du meinen Artikel geöffnet hast. Es würde mir viel bedeuten, wenn du ihn zu Ende lesen würdest und mir Rückmeldung gibst. Es geht um Chatbots, Conversational Commerce, die Facebook Messenger Platform und ein Produkt, das ich entwickelt habe.
Wer mich ein bisschen besser kennt weiß, dass ich in meiner Freizeit immer an irgendeinem Projekt arbeite. Die meisten davon landen recht schnell in der Schublade. Weil es mir reicht zu wissen, wie etwas grundsätzlich funktionieren könnte; weil die Ideen in den ersten Gesprächen mit Freunden zerrissen werden; weil mir etwas untergekommen ist, das ich noch interessanter finde. Selten wird mal was so fertig, dass es vorzeigbar wäre und noch seltener wage ich mich dann auch tatsächlich, es zu zeigen. Heute ist es mal wieder so weit.
"The hardest part about making stuff: you eventually have to show it to real people."
Warum? Zum einen glaube ich, dass die Technologie dahinter reif ist. Das ist der interessante Part für diejenigen unter euch, die sich für Produktentwicklung und Unternehmertum interessieren. Zum anderen glaube ich, dass es trotz der Einfachheit einen echten Nutzen mitbringt. Ein kleines Utility, das jedem einmal nützlich sein kann und das wirklich jeder, egal ob technisch versiert oder nicht, benutzen kann. Nichts revolutionäres, nichts noch nie dagewesenes, aber nützlich.
Worum geht's?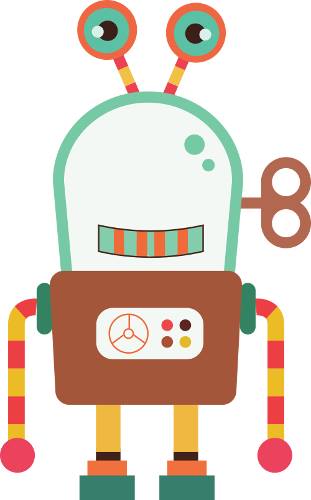 Darf ich vorstellen? Das ist Preibo, dein Preisroboter im Facebook Messenger. Du kannst mit ihm genau so chatten, wie du das mit deinen übrigen Facebook Freunden machst, auch wenn seine Fähigkeiten zur Konversation reichlich beschränkt sind. Stattdessen kann er eine Sache richtig gut: Preibo "versteht" Amazon-Produktlinks und kann dich über Preissenkungen deiner Wunschprodukte auf dem Laufenden halten.
Für den Fall, dass sich der unmittelbare Nutzen nicht erschließt, liefere ich noch ein paar interessante Informationen über Amazon, auf die ich während meiner Recherche gestoßen bin: ein Unternehmen hat z. B. festgestellt, dass Amazon in einem Testzeitraum von 72 Stunden über eine Millionen Preisänderungen durchgeführt hat. Einzelne Artikel schwankten dabei um bis zu 240% [1]. Bei einfachen Stichproben konnte ich selbst Preissenkungen um bis zu 42% feststellen. Während ich diesen Artikel schreibe hat Preibo nur 30 Artikel im Bereich von 7,99 EUR bis 1499 EUR in der Datenbank, aber die Gesamtdifferenz zwischen durch Preibo registrierten Minimal- und Maximalpreisen beträgt bereits über 1000 EUR.
Damit wäre der Nutzen dann geklärt: wer etwas nicht sofort braucht, schreibt Preibo einfach einen Link zum Wunschartikel und Preibo meldet sich, sobald der Preis fällt. Und das funktioniert genau so einfach, wie du mit jedem anderen deiner Facebook Kontakte chattest.
Du musst keine fremde Website besuchen, du musst dich nirgendwo registrieren, deine Email-Adresse preisgeben, das nächste Passwort merken und dich dann mit Newslettern zuspammen lassen. Du erhälst ausschließlich erfreuliche Nachrichten und kannst auch noch richtig Geld dabei sparen.
Preibo kann außerdem auf Amazon suchen (gib z. B. "suche tribute von panem" bzw. "search …", falls Preibo mit dir Englisch spricht, ein) und dir auch an eine Email-Adresse Benachrichtigungen schicken, wenn du deine Email-Adresse in den Chat eingibst. Natürlich mit Double Opt-In. Durch Eingabe von "watchlist" erhälst du einen Link zu deiner persönlichen Übersichtsseite über alle beobachteten Produkte samt Initialpreis und zuletzt abgefragtem Preis. Hier kannst du Produkte auch wieder aus der Liste werfen.
Falls du es nicht nötig hast, Geld zu sparen, (herzlichen Glückwunsch!) oder wenn du bisher weder Amazon noch den Facebook Messenger verwendet hast und auch nicht planst, das in naher Zukunft zu tun, dann ist Preibo natürlich vollkommen uninteressant für dich und du kannst einfach im nächsten Kapitel weiterlesen – vielleicht stimmt es dich zumindest bzgl. Facebook Messenger noch um. Für alle anderen gibt es hier schon einmal die wichtigsten Links zum direkt ausprobieren – ich würde mich freuen!
Alternativ kannst du mit der Messenger App auch diesen Messenger Code scannen, um Preibo zu kontaktieren: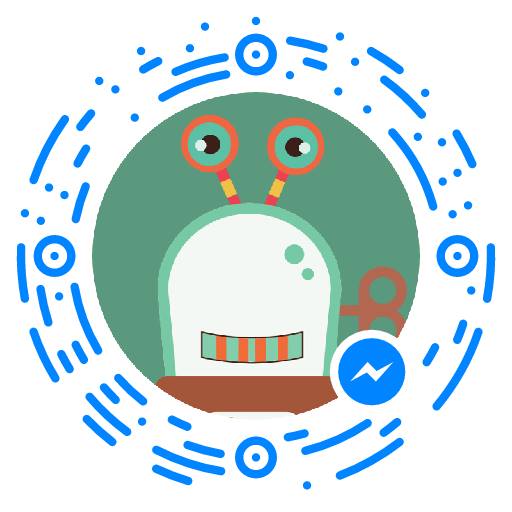 Natürlich würde auch ich gerne langfristig von diesem Projekt profitieren. Daher sind alle Links, die Preibo z. B. im Rahmen einer Preissenkungsbenachrichtigung versendet, mit einem Affiliate-Code ausgestattet. Für dich als Nutzer ändert sich nichts – du zahlst den angegebenen Preis laut Amazon Produktseite. Aber Amazon zahlt mir vom Gesamtwarenkorbwert deiner Bestellung einen kleinen Anteil Provision. Also ein echter Win-Win!
Skeptiker mögen fragen, warum man dazu nun ausgerechnet einen Facebook Messenger Bot verwenden muss, Preisvergleichseiten gibt es ja schon einige. Um eine Antwort zu erhalten, muss man vielleicht eine andere Frage stellen:
Warum sind Chatbots auf einmal cool?
Eigentlich sind Chatbots nichts Neues. Schon in den 1950ern haben sich schlaue Menschen Gedanken darüber gemacht, wie man feststellen könnte, ob man Nachrichten mit einem Computer oder einem Mensch austauscht. Und das, obwohl es noch bis 1966 dauern sollte, bis mit ELIZA zum ersten Mal ein Programm entwickelt wurde, das die Illusion eines realen Gegenübers gut genug vermitteln konnte um es in die öffentliche Wahrnehmung zu schaffen.
Ohne Zweifel sind wir heute ein ganzes Stück weiter. Apples Siri oder Amazons Alexa sind nur zwei Beispiele, wie der Austausch mit einer Maschine in natürlicher Sprache langsam in unseren Alltag Einzug hält. Aber der Ursprung des aktuellen Chatbot-Hypes liegt nicht in einem weiteren Durchbruch in der Mensch-Computer-Interaktion begründet, sondern viel mehr an der erreichbaren Masse an Nutzern, einer in diesem Jahrtausend ganz neu entstandenen Art der Kommunikation und in einem weiteren genialen Schachzug von Facebook, um Endkunden und Unternehmen weiter an sich zu binden.
Eine Milliarde Menschen nutzen Facebook Messenger bereits. Es ist die zweitpopulärste App der Welt auf Apple Geräten – gleich hinter Facebook. Per Messenger und WhatsApp (das übrigens auch Facebook gehört) werden heute 60 Milliarden Nachrichten am Tag verschickt. Der wesentliche Anteil dieser Nachrichten dürfte zwar aktuell privater Natur sein, aber auch mit Facebook-Seiten (Pages), also der Präsenz von Unternehmen auf Facebook, lassen sich Nachrichten austauschen.
Wer mit einer solchen Facebook-Seite schreibt, will in der Regel keinen Smalltalk betreiben oder Sticker austauschen. Vielmehr handelt es sich häufig um Support-Anfragen im weitesten Sinne. Ein Ecommerce Unternehmen wird z. B. mit Fragen konfrontiert wie: wo bleibt meine Bestellung, versendet ihr auch nach Deutschland, wie sind die Versandkosten, gibt es den Artikel auch in anderer Ausführung; eine Band mit: wann tourt ihr wieder durch Europa, kann ich eine Autogrammkarte bekommen; eine Bank mit: wo ist der nächste Geldautomat, wie hoch ist mein Verfügungsrahmen, wie teuer ist die Auslandsverwendung; usw.
Bisher musste jede Nachricht von einem Seitenbetreiber manuell beantwortet werden.
Auf der letzten F8, der Facebook Entwicklerkonferenz, hat Mark Zuckerberg nun die Facebook Messenger Platform [2] vorgestellt. Mit dieser neuen Programmierschnittstelle lässt sich der Nachrichtenaustausch automatisieren, eine Seite kann also vollautomatisch auf die Nachrichten eines menschlichen Besuchers antworten. Außerdem bietet Facebook kostenlosen Entwicklerzugang zum bereits Anfang 2015 eingekauften wit.ai an, einer Plattform zur Auswertung von natürlichem Text [3].
Mark Zuckerberg formulierte seine Intention wie folgt:
"We think you should be able to message a business in the same way you'd message a friend."
Denjenigen Seitenbetreibern, die bisher wenig Interaktion mit ihren Fans zu verzeichnen hatten, ist somit ein Werkzeug an die Hand gegeben, sie zu mehr Interaktion zu bewegen: Ein Imbiss könnte z. B. vollautomatisch Vorbestellungen entgegennehmen und sich direkt zurückmelden, wenn die Speisen abholbereit sind. Ein Restaurant könnte die Tischreservierung direkt im Messenger anbieten, ohne dass der Kunde Facebook verlässt und ohne dass ein Mitarbeiter am Telefon hängen und Restaurantbesucher vernachlässigen muss.
Diejenigen Seitenbetreiber mit zu vielen Anfragen können häufig wiederkehrende Gespräche automatisieren. Kein Kunde muss mehr Facebook verlassen, um die FAQs auf der Unternehmensseite zu studieren oder sich durch Warteschleifen in der Support-Hotline quälen.
Dort, wo Sonderwünsche geäußert werden oder der Bot sonstwie nicht mehr weiterkommt, kann jederzeit doch noch ein Seitenbetreiber höchstpersönlich einspringen und antworten. Und falls wit.ai verwendet wird, landet jeder nicht ausreichend eindeutig verarbeitete Satz auch noch im wit.ai Dashboard und kann vom Entwickler dazu verwendet werden, das System weiter zu trainieren.
Facebook hat also ein Mittel geschaffen, mit dem Seitenbetreiber neuen Mehrwert für den Endkunden anbieten können. Außerdem lassen sich Mehrwertdienste anbieten, bei denen Bots nicht ein Zusatzmodul einer bestehenden Seite sind, sondern das eigentliche Hauptmerkmal darstellen. Facebooks Vorzeigeprojekt, der Wetterbot Poncho [9], der mir Wettervorhersagen für meinen aktuellen Standort liefert und mir allmorgendlich die Frage beantwortet, ob ich heute einen Regenschirm einpacken muss, ist das beste Beispiel dafür. Und der Endkunde hat so oder so einen Grund weniger, Facebook zu verlassen.
Und während auf der Entwicklungsseite viel mehr Grips aufgewendet werden muss, um Eingaben des Nutzers richtig zu interpretieren, ist das Benutzerinterface für den Endnutzer auf das Wesentliche reduziert: ein Texteingabefeld und im besten Fall natürliche Sprache zur Interaktion.
Es scheint, als könnte sich der App Hype mit Bots wiederholen. Das Spielfeld ist jedenfalls weitestgehend unbesetzt, die aktuellen Spieler stecken noch in den Kinderschuhen und wir werden zweifellos noch einige Überraschungen erleben, welche Services demnächst als Bots auftauchen.
In der Telegram API Dokumentation heißt es sinngemäß,
"Bots können alles, außer Geschirr spülen. Bots sind wirklich schlecht im Geschirr spülen."
Darum also sind Chatbots plötzlich cool: Einfach zugänglich über eine Art und Weise, mit der wir spätestens seit SMS bestens vertraut sind, und nutzbar auch ohne viel Bandbreite. Kein Lernen von immer neuen Benutzerschnittstellen, keine Registrierungsprozesse, kein Download, kein vergessenes AppStore-Passwort, schnelle Aktivierung, reduziert auf das Wesentliche. Echter Mehrwert für Unternehmen und Endkunden. Milliarden an Nutzern.
Der Vollständigkeit halber sei gesagt, dass Facebook nicht die erste und auch nicht die einzige Plattform ist, die den Einsatz von Bots erlaubt. Aber unter den Mitbewerbern, zu denen bspw. Skype, Slack oder Telegram gehören, ist nur einer, was die Integration angeht, ein ganzes Stück weiter: das chinesische Weixin (WeChat) unterstützt Bots bereits seit 2014 und auch hat auch die Bindung von Endkunden und Unternehmen innerhalb der Plattform perfektioniert, was sich u.a. daran bemerkbar macht, dass Unternehmen in China laut Wikipedia zuerst ein Weixin-Profil anlegen, bevor sie eine Website einrichten [4]. (Die New York Times hat zum Phänomen WeChat ein sehenswertes Video veröffentlicht. [5])
Die unübertroffene Reichweite der beiden Facebook Apps – Messenger wirbt mit 1 Mrd. User und WhatsApp hat ebenfalls bereits im Februar 1 Mrd. Nutzer berichtet [6] – und mein persönlicher Bezug sind die Gründe dafür, dass ich ich mich hier fast ausschließlich auf Facebook beziehe und auch Preibo zuerst für den Facebook Messenger entwickelt habe.
Erwähnenswerte Beispiele
Elftausend Bots gab es Anfang Juli bereits auf der Messenger Plattform. Wenn man sich umsieht und recherchiert, welche Use Cases abgebildet werden und welche größeren Unternehmen vertreten sind, gewinnt man einen guten Eindruck darüber, wie viel Zukunft Unternehmen und sogar Regierungen in dem Medium sehen.
Fluglinien wie KLM liefern aktuelle Fluginformationen bis hin zum Boarding Pass in den Messenger. Facebook sieht hier wohl ebenfalls einen wichtigen Use Case, da einige der ersten verfügbaren Nachrichtentypen bereits explizit für diesen Anwendungsfall eingerichtet wurden.
Allgemeine Reiseplanung scheint ebenfalls ein ganz heißes Thema im Messenger zu sein. Reisen, Ausflüge oder Unterkünfte kann man direkt aus den Bots von Expedia, Kayak, Skyscanner oder Hipmunk buchen.
Nachrichtenagenturen liefern mit ihren Bots die Schlagzeilen direkt in einen Chat und steuern die Leser über Links zu den vollen Artikeln auf ihre Homepages.
Das weiße Haus hat jüngst einen Bot veröffentlicht, mit dem amerikanische Staatsbürger ihre Nachrichten an den Präsident der Vereinigten Staaten senden können. Angeblich liest er zehn davon jeden Abend vorm Schlafengehen.
American Express hat einen Bot entwickelt, der in Echtzeit Informationen über Einkäufe mit der Kreditkarte in den Chat schickt und den Kunden über Vorteilsprogramme informieren soll. Bots wie Cloe oder Trim analyisieren Bewegungen auf Bankkonto oder Kreditkarte, liefern Statistiken und helfen beim Sparen.
Burger King experimentiert mit Burger-Vorbestellung.
Ecommerce allgemein und "Curated Shopping" im Besonderen verlagert sich Richtung Messenger.
Ein Uber lässt sich direkt aus dem Messenger bestellen und auch die Genossenschaft Taxi Deutschland ist diesmal schnell auf den Zug aufgesprungen.
Mit dem HealthTap Bot kann man Fragen anonym an Ärzte stellen und erhält eine qualifizierte und individuelle Antwort.
Microsoft hat Entwicklern ein komplettes Bot Framework zur Verfügung gestellt, mit dem nicht nur für das hauseigene Skype entwickelt werden kann, sondern für alle gängigen Plattformen inklusive Messenger.
Nicht unbedingt ein Bot, aber dennoch ein erwähnenswertes Beispiel für eine gelungene und wichtige Integration: Facebook bietet Mitgliedern bei Hinweisen auf Selbstmordabsicht oder anderweitig selbstgefährdendes Verhalten die Möglichkeit, sich per Messenger mit einem Seelsorger in Verbindung zu setzen.
Wohin geht die Reise?
Aus den vielen Meinungsäußerungen zum Thema Bots möchte ich zwei von Leuten herausgreifen, von denen man wohl behaupten kann, sie haben was Internet-Trends angeht einen ganz guten Riecher.
Chris Messina hat 2007 bei Twitter die Hashtags erfunden. Er war auch bei Google, heute ist er in leitender Rolle bei Uber tätig. Er hat selbst einen Messenger Bot entwickelt und das relativ spektakuläre Ergebnis dokumentiert [8]. Und er hat in einem umfangreichen Artikel über Bots [10] das Jahr 2016 als das Jahr des "Conversational Commerce" bezeichnet und dafür den Hashtag #ConvComm etabliert.
"2016 will be the year of conversational commerce"
Dharmesh Shah hat das Marketingunternehmen HubSpot mitgegründet (Marktwert heute ca. 1,75 Mrd. US$) und als schwerbeschäftigter CTO dennoch Zeit gefunden, einen (richtig tollen) Bot zu entwickeln. Gefragt nach seinen Motiven antwortete er [11], dass er in seiner IT-Karriere drei große Paradigmenwechsel gesehen habe: Internetsurfen mit Web-Browsern, Einführung von Smartphones und Apps und nun eben Chatbots. Er sagt,
"[It] feels like a Very Big Deal"
Ich glaube, dass die Herrschaften Recht haben. Ein ähnlich großes disruptives Potenzial habe ich zuletzt in #FinTech mit der Blockchain erlebt. Und die ist im Vergleich zum Messenger ein technologisches Schwergewicht, für Otto Normalverbraucher ohne viel Erklärung kaum verständlich und ohne ein gewisses technisches Grundwissen kaum erlebbar. Chatbots sind das totale Gegenteil und deshalb um so faszinierender: jeder kann sie nutzen, sie sind über einfachste Mittel bedienbar und die Anbieter- und Nutzerbasis ist schon längst da. Sie sind der nächste logische Schritt, das nächste Bindeglied zwischen Unternehmen und Konsumenten, zwischen Anbietern und Abnehmern. Unter der Haube verbirgt sich eine beliebig hohe technische Komplexität, aber bedient werden können sie von jedem, der in der Lage ist, Text in ein Eingabefeld zu tippen.
Ich bin davon überzeugt, dass schon Ende dieses Jahres alle größeren Marken Bots für ihre Facebook Seiten einsetzen werden. Ich glaube, dass Bots einen neuen Geschäftszweig in der IT etablieren werden und neue Geschäftsmodelle entstehen. Von "Bot as a Service" Plattformen bis zu auf Bots spezialisierten Softwareentwicklungs-Boutiquen ist eine neue Anbieterlandschaft im Entstehen. Bots werden ein ähnliches Wachstum erleben, wie das bei Smartphone-Apps und den AppStores der Fall war. Zum Vergleich: denen wird ein Umsatz von über 100 Mrd. US$ bis 2020 prognostiziert [7]. Aktuell gibt es für Bots noch keine Möglichkeit, Zahlungen im Messenger abzuwickeln, aber mit Ex-PayPal Chef David Marcus als Verantwortlichem für die Messenger Plattform ist das nur noch eine Frage der Zeit. Und eins wissen wir von Facebook: sie iterieren wahnsinnig schnell.
Dass ausgerechnet Text das nächste große User Interface Paradigma werden würde, konnte man zugegebenermaßen nicht erwarten, nachdem wir uns im Web doch lange und mühsam in Richtung responsive "Mobile First" UIs mit schicken retina-optimierten Grafiken bewegt haben. Aber wer Kunden erreichen will muss sie dort ansprechen wo sie sich aufhalten: in sozialen Medien, in Messengern.
Deshalb wette ich, dass in zwei Jahren Bots bereits zum Alltag bei der Interaktion mit Unternehmen gehören.
Auch, wenn der Nutzen gelegentlich recht fragwürdig ist:
Du hast es bis hierher geschafft?
Hammer. Danke für's Lesen. Würdest du mir dann vielleicht noch helfen?
Wenn du die Idee von Preibo cool findest und ohnehin ein paar Artikel auf deiner Amazon Wunschliste hast, probiere Preibo bitte aus! Im schlechtesten Fall hörst du nie wieder was, im besten Fall kannst du ein paar Euro sparen.
Wenn du Entwickler bist und einfach mal sehen willst, wie ein Facebook Messenger Bot funktioniert (oder wie schnell er auch nicht mehr funktioniert), probiere Preibo auch aus. Ich freue mich über jeden gefundenen Fehler.
Wenn du diesen Artikel lesenswert fandest, like und/oder teile ihn bitte. Gerne kannst du ihn auch auf anderen Medien verlinken, er ist öffentlich sichtbar.
Und natürlich freue ich mich über ein Like für meinen ersten Bot Preibo: https://www.facebook.com/PreiboBot
So… und jetzt klicke ich auf "Publish", denn das ist ein "Lean Article", genau wie Preibo ein "Lean Product" ist: lieber Fehler nachträglich korrigieren als ewig verbessern und nie an die Öffentlichkeit gehen. Tschaka!
Quellen und Verweise
Die Zitate stammen, in der Reihenfolge der Nennung, von/aus
[1] http://www.prmaximus.de/121404
[2] https://messengerplatform.fb.com/
[3] https://wit.ai/
[4] https://de.wikipedia.org/wiki/WeChat
[5] http://www.nytimes.com/video/technology/100000004574648/china-internet-wechat.html
[6] https://blog.whatsapp.com/616/One-billion
[7] http://www.statista.com/statistics/269025/worldwide-mobile-app-revenue-forecast/
[8] http://venturebeat.com/2016/07/05/messinabot-what-worked-and-what-didnt/
[9] http://poncho.is/
[10] https://medium.com/chris-messina/2016-will-be-the-year-of-conversational-commerce-1586e85e3991#.ecddkaxu1
[11] http://www.inc.com/jeff-haden/confessions-of-a-business-bot-builder-the-founder-of-a-175-billion-company-who-.html